I very recommended this animation, you will learn many beautiful thing, and you will find meaning of "love" from around you.
Aria The animation (1st season)
The story tell about Akari when first time come to Aqua (planet Mars) that planet was design with all water and Italy style. Learn to be Undine in Aqua. The animation total is 13 episode.
Aria the Natural (2nd Season)
the second year Akari in Aqua, she learn many thing in here.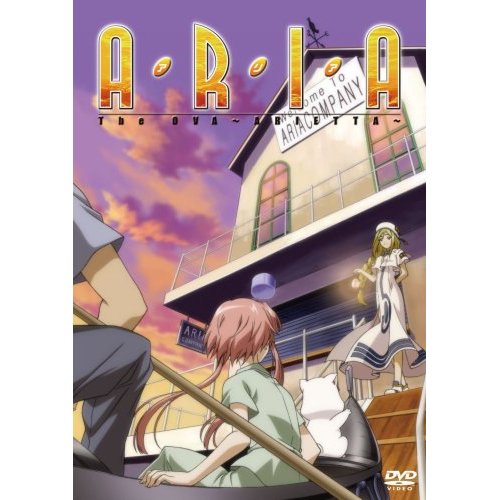 Aria the ARIETTA (OVA)

The OVA form Aria anime. Only one ova.
ARIA THE ORIGINATION (3rd Season)

the last season of aria and the last anime. Very touch full, Alicia-san is married (T.T) & all member become pro (I forget the name >< ). Total 13 Episode.
(see you next post)